Do you remember Doctor Dolittle? the central character of a series of children's books by Hugh Lofting starting with the 1920 The Story of Doctor Dolittle?
Well, he is a doctor who shuns human patients in favor of animals, with whom he can speak in their own languages.
He later becomes a naturalist, using his abilities to speak with animals to better understand nature and the history of the world.
I've always fantasized about having the same powers as Doctor Dolittle — mostly because the ability to know exactly what animals are thinking and feeling would be some really valuable super power to have.
11. Looking into your Eyes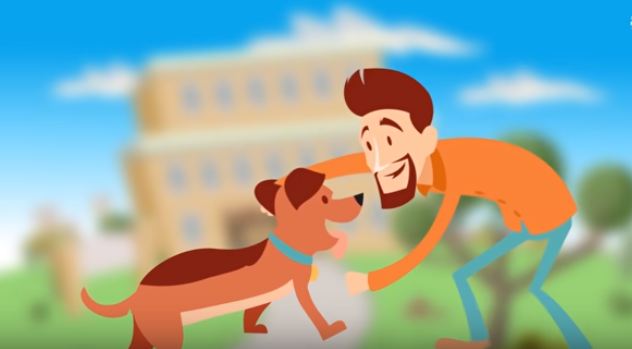 When your dog stares directly at you, he/she releases a hormone called oxytocin which is the same hormone released by moms to their babies. When your dog is staring into your eyes, it is essentially giving you a big hug.
Go ahead, try this at home but don't have a staring contest with your puppy or he/she will know something is not right. Relax your face. Just naturally maintain eye contact during your normal routine and see how your dog responds.
Do this throughout the entire day. You may notice them become more relaxed. Or their tail may wag faster than a propeller.