According to a report by KSL News, on a pleasant Wednesday evening in Cedar Hills, Utah, the Michaelis family was enjoying the tranquility of their backyard. However, their hunting Lab named Ella began displaying signs of protectiveness near the rock wall of the yard. Initially, the family didn't pay much attention to Ella's behavior. But when the dog started glancing back anxiously at the children and even nudged one of them to move away, the family decided it was best to retreat indoors. Crystal Michaelis, Ella's owner, shared with KSL News that Ella's cautious demeanor had raised concerns, especially for her daughter.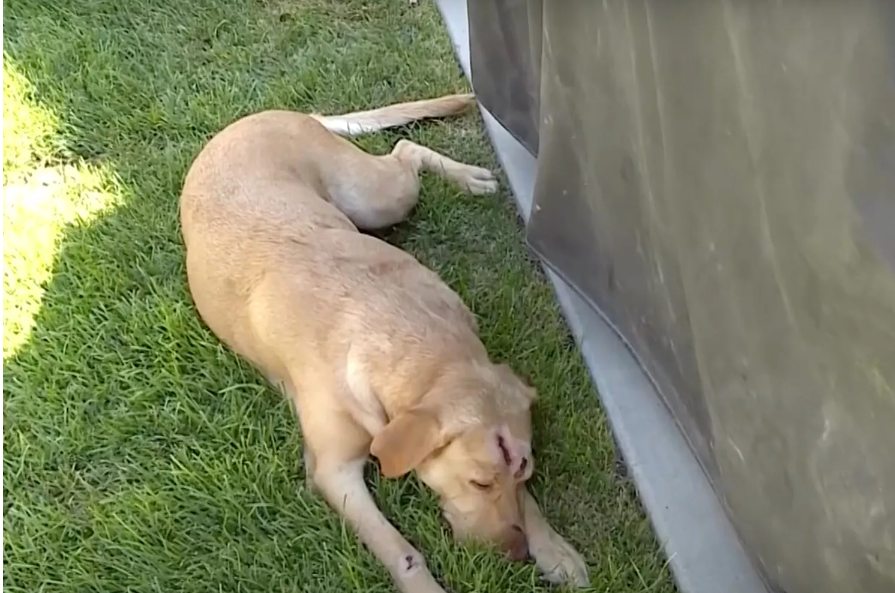 Following their retreat indoors, it became evident that Ella had encountered a mountain lion, also known as a cougar, in the backyard, mere moments after the family had been enjoying their time there.
Crystal Michaelis recounted to the media outlet, "We opened the back door and found Ella covered in blood. There was blood all over the door and patio." She firmly believed that Ella had fearlessly stepped in to protect the family, as the incident occurred within seconds of their moving indoors.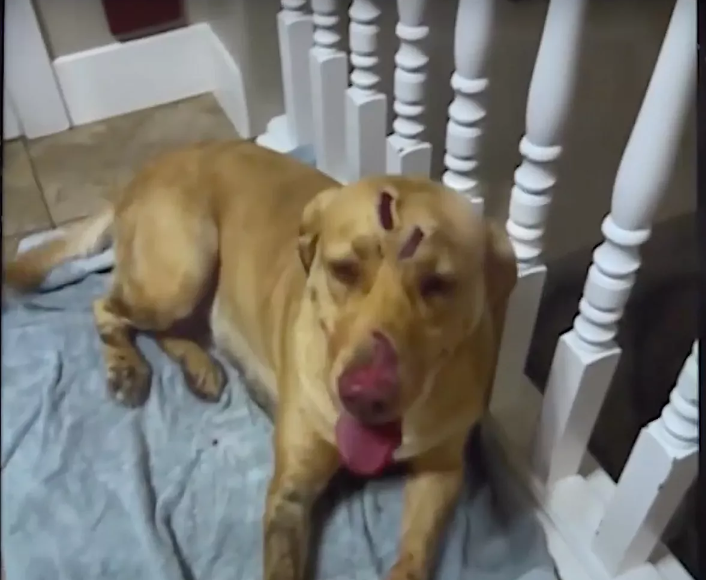 In her interview with Fox 13 News, the proud owner expressed, "I wholeheartedly believe she was protecting them." Ella sustained severe injuries during the encounter, including deep cuts on her head, nose, tongue, legs, and neck, along with a concussion and over 30 bites across her body, as reported by KSL News. Michaelis passionately declared, "She is our hero," emphasizing the immense gratitude and admiration the family held for their courageous pet.
The Pleasant Grove Police Department confirmed the incident involving Ella and issued a warning to local residents. Taking to Facebook, they stated, "According to officials from the Utah Division of Wildlife Resources, the dog that was attacked in Cedar Hills last night was indeed attacked by a mountain lion. The attack is believed to have occurred in the yard and not in the nearby foothills." The police department advised caution to those utilizing the Murdock Canal and urged residents in the northern end of Pleasant Grove to remain vigilant, keep an eye on small children, and consider bringing pets indoors. Ensuring safety was paramount.